Minibus Hire London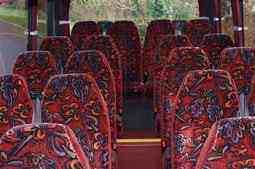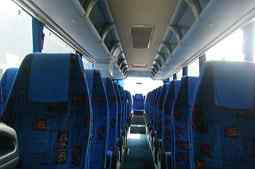 London – HOME 
Our minibus hire London has a wide range of services to suit you. Whether you have to coordinate school trips or make travel arrangements for business meetings, we can make the entire process go more smoothly for you. We have lots of experience with transporting large groups to weddings, graduations and festivals. If you need a reliable coach for a small group that is attending a dinner or day at the races, see us first. 
 
Our team always ensures that each of our clients receives the best service possible. Our stellar reputation has been built over the years due to the high level of satisfaction experienced by our clients. If they need to go to the pub to have a few drinks or want to travel to resorts for team building days, we are always there for them. Our flexibility has helped to make us a leader in travel in London. 
 
Our experienced London minibus hire chauffeurs always have a story or two to share with our guests about all the attractions in the city. London is known worldwide for its metropolitan atmosphere and the various styles of architecture which may be enjoyed here. With our reliable drivers at the wheel, you can concentrate on the sights and leave the hassle of planning your route to others. 
 
Since your safety is our highest priority, we always provide you with buses that have three point or lap seat belts available. Once you make a booking with us, every road taken on your trip is planned ahead of time so you avoid unnecessary delays. This allows our chauffeurs to drive at a moderate pace and still get you where you are going on time. 
 
Fast Response 
Many of our clients are business people who need our services for trips to hotels and international seminars. London is in a central location which makes it easy for people from all over the world to meet here. When you need to pick up guests from the airport, we will respond quickly. You never have to wait for days to find out if we will be able to help you. 
 
Our clients like knowing how our prices compare with others ahead of time. For that reason, we provide each group with a free quote for our services. Once you visit our website, we can quickly provide you with one as well. Never hesitate to call and speak to our sales team if you are not certain whether we serve your location. We provide timely assistance with all of your queries so that you have peace of mind. 
 
Our buses are always in excellent condition and our skilled technicians work hard to ensure that this is so. Regular maintenance is done on each vehicle in our fleet and any issues are addressed promptly. Your coach is checked again before it leaves our facility to reach you.  
 
Enjoy London 
Our minibus hire London assists with all kinds of trips in the city. We take visitors from the airport to the homes of family members or to leading hotels. Our coaches are available in several sizes, from small 8 seaters to large buses which can accommodate 90 people and more. When you select our service, we provide a coach that is suitable for your group, allowing everyone to drive in comfort to their destination. Let us pick you up and take you to the following hotels: 
Celtic Hotel 
Travelodge 
The Savoy 
The Berkely 
The Montague On The Gardens 
Holiday Inn Express 
St. Giles London 
 
We can take you from the airport directly to a restaurant where you can experience the best that London has to offer. Dining in London is a unique experience, with chefs offering gourmet dishes to please everyone in your party. If you wish you may even participate in a cookery course while you are here. Artful French dining at Pied a Terre and opulent Indian cuisine at Veeraswamy may all be enjoyed at your convenience with the assistance of our minibus hire in London. Let us take you to the following locations: 
Thali Restaurant, enjoy canapes and snow crabs in a smart setting 
Chef Collin Brown, Caribbean and European fusion 
Goring Dining Room, high end British dishes 
Hibiscus, delicious French experiments from Claude Bosi 
Bamboula Caribbean Restaurant, Jamaican delicacies 
Restaurant Gordon Ramsay, flagship serving polished French dishes 
Oblix, American New York style rotisserie and grill 
 
Our minibus hire in London can take you to taverns in London which each have a rich history. The Old Bell Tavern is just one of these. Established more than 300 years ago by Christopher Wren, it is famous for housing his stonemasons. You can visit it right on Fleet Street and enjoy your favourite brew and quality pub food. We also recommend these taverns, all of which are known for their distinctive buildings and delicious beer: 
The Star Tavern 
Cittie of Yorke 
The Nag's Head 
Ye Olde Mitre Tavern 
The Grenadier 
 
Our minibus hire in London makes booking tours, trips to the seaside and travel for business conferences easy. Whether you need reliable transportation to the airport or have lots of guests to take to a wedding, we can make the entire process easier. Our customer service agents are standing by to assist you with any queries you have. We can even make suggestions which will allow you to solve your travel problems quickly and relax. Call us now or book a trip online today. 
ADDRESS:
Minibus Hire London
42 Grundy St,
London
E14 6DR
hours:
Friday Open 24 hours
Saturday open 24 hours
Sunday Open 24 hours
Monday Open 24 hours
Tuesday Open 24 hours
Wednesday open 24 hours
Address: 42 Grundy St, London E14 6DR
WHY CHOOSE US
Coach Tracker
Flights monitor at all airports
Manage your booking
Printer friendly tickets
G.P.S System
Specialised GPS system Pick you up on time
Timetables
Excellent time keeping
Avoid train delays
Switch to coach to avoid rail disruption
Save money
Save money on all coach sizes
Travelling with us
Voted number 1 for customer service
Luggage capacity
All vehicles have luggage capacity depending on the number of people
---
Online Exclusives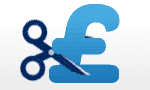 Lowest Rates Guaranteed save money on all sizes coaches.
Creditcards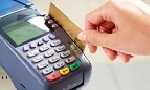 All Credit Cards Accepted
( charges may apply )
Business Accounts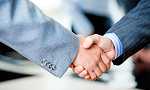 Business Accounts and Contract Work welcome.
Travel to Europe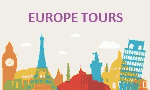 Travel to Europe- All inclusive
24 hours service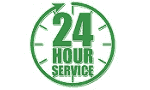 24 hour service 7 days a week.
Airport transfers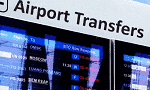 Airport transfers Free parking included at all airports.with large groups coach hire in london